Become a VIP
Sign up today
Access to exclusive feature content including interviews & fixture previews
Subscription to our weekly digital magazine GoPointing
Access to the entries, results, form and our comprehensive directory, Statistics
VIP access to video replays of over 550 races throughout the season as well as archive video dating back to 2008
Billed monthly
Cancel at anytime
Premium

Access to exclusive feature content including interviews & fixture previews

Subscription to our weekly digital magazine GoPointing

Access to the entries, results, form and our comprehensive directory, Statistics

£52.50/year or £20.99/month

Premium VIP

Access to exclusive feature content including interviews & fixture previews

Subscription to our weekly digital magazine GoPointing

Access to the entries, results, form and our comprehensive directory, Statistics

VIP access to video replays of over 550 races throughout the season as well as archive video dating back to 2008

£125.00/year or £41.00/month
What's included
Exclusive interviews, race previews & more
Unprecedented access behind the scenes of the Point-to-Point scene, with jockey profiles, trainer interviews and insider opinion on the upcoming meetings.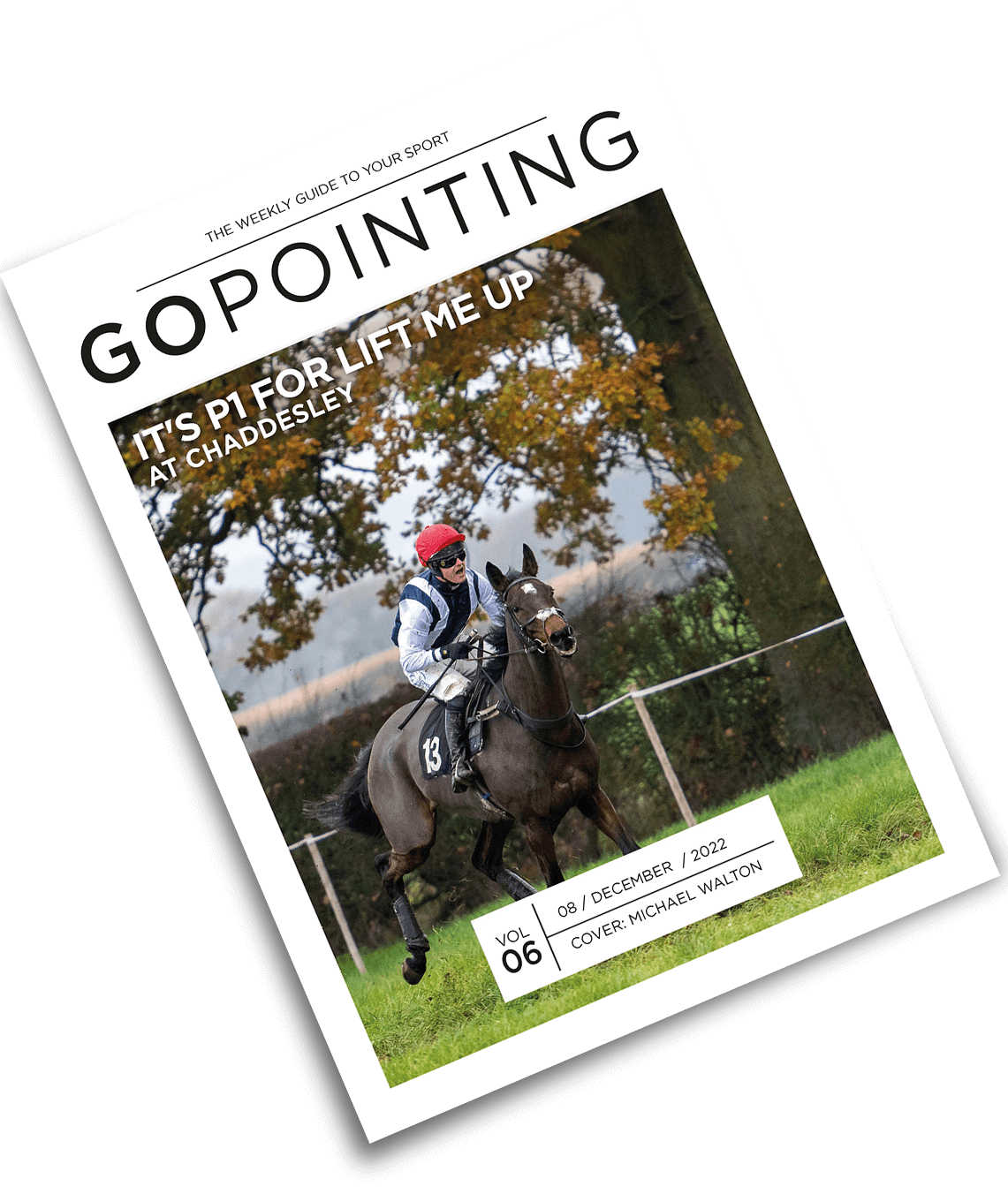 Free subscription
to go pointing
Our weekly magazine that is dedicated to the most exciting sport on four legs, direct to your inbox.
Subscribe today
You have been subscribed!
Entries, results & the register
Access our comprehensive database Statistics, to find the latest results, profiles & form throughout the season.
VIP ACCESS TO VIDEO REPORTS
Watch the races unfold with video replays of over 550 races throughout the season as well as archive video dating back to 2008.